Commercial and Domestic Pump Specialists in London and Kent
KD Pumps are specialists in the servicing, installation and maintenance of all mechanical pumps.
We cover all aspects of the pump industry including, basement pumps, drainage pumps, cold water booster sets, pressurisation units, heating and circulator pumps, heat exchangers, bellows and rainwater harvesting to name just some.
Our highly trained engineers are experts in the industry and this shows from the prestigious list of clients that we work along side.
KD Pumps are happy to work with large corporate entities as well as domestic customers and always deliver the same service across the board, whilst having our own tanker enables us to carry out servicing in the quickest possible time and keep our costs low.
We are pleased to offer our services throughout London, Kent and the South East of England boasting a very experienced team, with over 20 years experience in all areas of the of the industry.
Pump Packages Available
With our fantastic support team, we can provide pump packages from the initial drawing stage continuing through to maintenance programs and servicing contracts.
Customer service is a priority and our friendly staff always will do whatever it takes to provide a pump maintenance service that stands out from the rest of the industry.
All of our work comes with an electronic job sheet and site audit within 24hrs of completion.
We pride ourselves on our open pricing schedule with no hidden costs or call out charges.
If you would like any further information, please call 01622 919012 or email info@kdpumps.co.uk
KD Pumps is part of the KD Group of Companies Limited
For cost effective, reliable and efficient Drainage Solutions and Property Maintenance Services please visit our Drainage and Maintenance company websites by clicking below


Pump System Servicing
We have invested in state of the art vehicles and equipment making sure that our personnel are fully equipped with protective clothing, confined spaces apparatus and lifting equipment.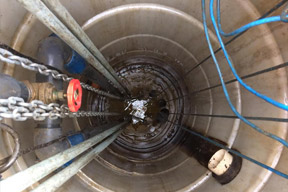 Sewage & Drainage Pumps
Our highly skilled engineers can carry out inspections and testing of all the components that operate your system including the pump motors, control panels and float switches.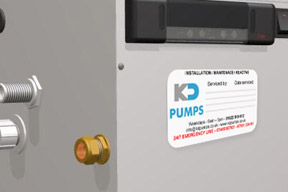 Pressurisation Units
Our engineers are FLAMCO approved installers but we also provide a comprehensive range of units including GRUNDFOS and WILO.
We offer a complete tailored package specific to your needs.
With over 20 years' experience in all areas of the of the industry, KD Pumps can help.