Pressurisation Vessels
KD Pumps offer installation, commissioning and maintenance services for all types of pressurisations vessels and pressurisation units in London and Kent.
Our services cover all variants and makes of pressurisation units for chilled water and heating systems.
As part of our service plan we can also maintain expansion and pressure vessels.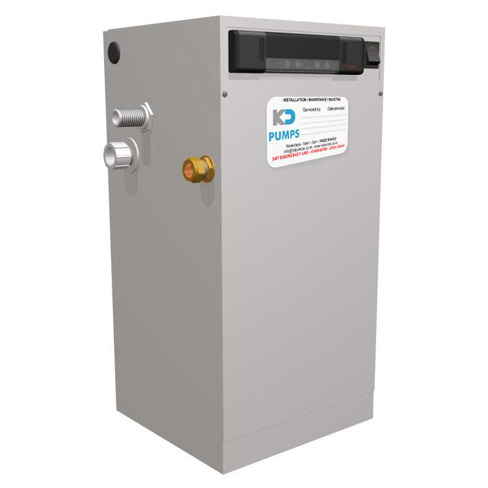 Pressurisation Units
Our engineers are FLAMCO approved installers but we also provide a comprehensive range of other pressurisation units including GRUNDFOS and WILO.
Why not take advantage of our quotation service for the replacement of any type of pressurisation unit on the market?
Our quotations come with site audits that comprise of photos and a current condition report.
We can provide various options from a single or twin pumps, wall or floor mounted, with electronic controllers and digital displays.
All units come with alarm options and boiler lockout settings enabling us to connect these to your BMS management systems.
Pressurisation units come in a range of options and can be tailored to suit whatever system you currently have in place.
At KD Pumps, we supply, install and maintain Pressurisation units for a whole range of customers including:
Hospitals, Hotels
Universities
Student Accommodation
Apartments
Social Housing
Factories
Trading Estates
Car Showrooms
Facilities Management Companies
Principal Contractors
Restaurants
Industrial Estates
Shopping Centres
Airports
Railway Stations, Farms
Contact Us
Full packages from the initial drawings to complete scheduled pump maintenance service contracts. State of the art water booster pump services.

For more information about our services, please contact our service partner Primech on 020 3978 8000 and use KD as your referral code to receive preferential rates.
Our Full Package Systems
Pump System Servicing
Pump Repair and Service
Sewage Pumps Servicing
Water Booster Pumps
Pressurisation Vessels
Heating Pumps & Chilled Water Pumps
Basement Sump Pumps
Rainwater Harvesting
Hot Tapping